Middle & High Schoolers are invited to participate in
the 2017 Summer Service Week!
Give. Love. Serve.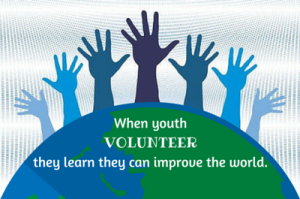 The Service Week will take place Monday, July 10 – Thursday, July 13 from 9am – 430pm with an optional Fun Trip on Friday, July 14.
We will be volunteering at places like Hope & a Future, Ronald McDonald House, Second Harvest Foodbank, The River Food Pantry, and more! When we're not out and about, we will be participating in service projects at ELC. Each participant will get a T-Shirt as well. Get ready to Give. Love. Serve!
Please click both links below for Registration and Volunteer forms! Return these forms to the church with a $20 donation ($15 for each additional child) by Sunday, June 25th.